Up for sale a shielded variable coil, having a code #207.
The price is for one Coil (1pc).
It's easy to take off a coil winding for re-winding it up again according to your needs.
Dimensions (the picture has been taken from the coil #101):
Photo showing the coil with both shielding and winding removed: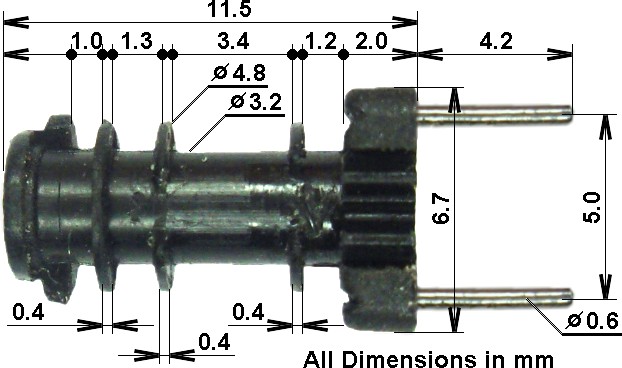 #207 coil windings and capacitor: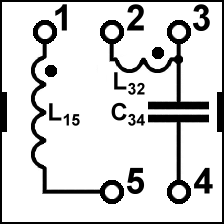 L32 ... 16 turns (an inductance can be adjusted by the screw ferrite core in the range of 1.7 μH till 3.7 μH)
L15 ... 2 turns
C34 ... 82 pF
Both the windings L32 and L15 have been wound by the copper wire with a diameter of 0.1 mm.
An inside capacitor C34 gives together with the inductance L32 tunable resonance from 9.14 MHz till 13.48 MHz. So the coil is suitable to be directly used at 10.7 MHz IF circuits.
How to determine number of the winding turns if you know the wanted inductance: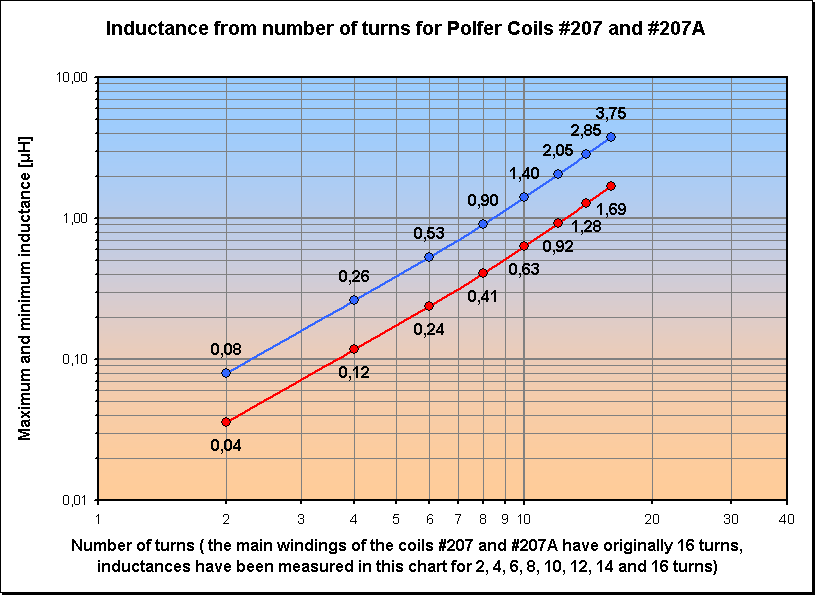 You can buy those coils with different inductances from me:
#101:    45 μH - 100 μH
#103:    45 μH - 100 μH
#116:  306 μH - 680 μH
#207:    1.7 μH - 3.7 μH
#207A: 1.7 μH - 3.7 μH
#301:  101 μH - 225 μH
Photo showing different coils you can buy from me: